Person of the Year 1862?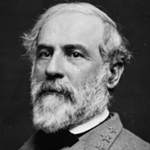 Like many of you I too spent my Saturday afternoon watching the live 6-hour broadcast of the Museum of the Confederacy's Person of the Year: 1862 symposium on CSPAN-3 (
Watch here
). With a spring calendar that includes a documentary film shoot, multiple speaking engagements and a new book release, the last thing I want to do on a weekend is watch a bunch of Civil War historians wax the poetic about dead guys.
I couldn't pass this one up as it boasted a line-up that included Robert K. Krick, David Blight, James McPherson, Jack Mountcastle, and Emory Thomas. Unfortunately, as much as I respect these guys and enjoyed their talks, I couldn't help but notice the drastically apparent 'one-dimensionality' of the entire event. What you had at the end of the day was a bunch of old white people, sitting in an auditorium together, listening to a bunch of old white people. It was an uber-cliché…a Civil War seminar, held in Richmond Virginia, with no racial or age diversity in attendance. I wonder if anyone other than a Confederate could win.
In addition, it seemed a bit too ironic that CSPAN filled in the 40-minute 'lunchtime' period of the broadcast by replaying the ground breaking ceremony for the Smithsonian's new National Museum of African American History and Culture. I wonder if that was a conscious decision. The only other moment of diversity was David Blight's portion in which he nominated Frederick Douglass for his Person of the Year. The other nominees were Krick's nomination of Stonewall Jackson, McPherson's surprise pitch for David Farragut, Gen. Mountcastle's selection of George McClellan and Emory's predictable choice of Robert E. Lee. All five speakers did admirable jobs presenting their arguments (although I thought the winner actually had the weakest).
At the conclusion of the day's lectures, a poll was held among the audience who elected Lee in a landslide as their Person of the Year: 1862. Surprised? Nope. BTW: Lincoln won the title the previous year '1861'.
In between the lectures each historian took phone calls from TV viewers. In a perfect demonstration of everything that is wrong with debating Civil War memory one African-American caller compared Robert E. Lee to the Nazi war criminal Joseph Mengele and argued that he should be dug up, burned, and have his ashes scattered. A Good Ol' Boy immediately dialed in and spent his 2-minutes defending Confederate history. One caller questioned Lincoln's sexuality while another brought modern politics into the conversation while taking a jab at the Republican Party. Emory, who was hilariously witty lost a ton of points with me when he glossed over the issue of Lee's racism and actually referred to him as an emancipator.
That said, the fact that I was able to simultaneously watch a Civil War Sesquicentennial symposium and the ground breaking ceremony for an African-American history museum reminded me how great it is to be a historian in 2012, witnessing all of the growth in the nation's efforts for historical preservation and presentation. I seem to constantly forget that.

Kevin Levin over at Civil War Memory was the first in the blogosphere to post about the MOC event and I could not agree with him more. He recommends that the committee assemble "a panel of younger historians, whose choices may not be so predictable." He adds that "You have to include at least one woman and an African American. In short, perspective is everything when it comes to these kinds of events."
It would be nice to see more diverse participants and attendees. It's definitely time for that. The fact that Robert E. Lee won was a total disappointment for me. Looking at the audience I couldn't help but feel that they would pick him no matter who was on the ballot. I would even predict that if you nominated Lee next year under the same circumstances he would win again.
This is not a slight at Lee, nor toward the people who participated in the event, but rather a criticism of the lack of diversity represented there. I would like to see them market these events towards a broader demographic and change the election's focus to be "The most unpredictable person of the year." That would stir things up.
At the end of his post Kevin asked who would you nominate and named Benjamin Butler as his pick. I'm going way out of the box and selecting Ambrose Powell Hill. What!? Yes, here is my quick and dirty 6th-degrees of Kevin Bacon argument: A.P. Hill ordered one of the most amazing quick-step marches from Harpers Ferry to Sharpsburg, arriving in the '11th hour' of the Battle of Antietam, ultimately saving Lee's Army of Northern Virginia from destruction and forcing a tactical 'stalemate'.' The repercussions of the outcome of the Battle of Antietam ultimately influenced President Abraham Lincoln to finally issue the Emancipation Proclamation. A.P. Hill's actions at Sharpsburg therefore affected BOTH sides of the conflict tremendously and turned the entire focus of the war in 1862.
Yeah I know it's a stretch, but definitely an unpredictable nominee. Let's hope that we see some surprises next year when they elect their Person of the Year: 1863.