May 2012 talk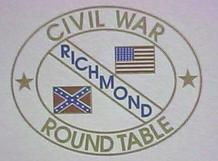 I just finalized the topic for my May 2012 speaking engagement at the Richmond Civil War Roundtable. The RCWRT is one of the most scholarly and respected groups in the country. It was a privilege for me to receive their invitation and I am really looking forward to the opportunity.
I had originally planned on showing and speaking about the making of the documentary film *The Angel of Marye's Heights, but the board suggested that I consider doing a lesser known topic, more specifically, something from my book The Civil War in Spotsylvania: Confederate Campfires at the Crossroads. What we decided on is a completely new talk that will incorporate the letters of southern soldiers who were encamped in Spotsylvania County throughout the war. This will be a 40-minute extended version of the "The Life of the Common Confederate Soldier: Trials and Tribulations of Camp Life" that I presented at the Gray Ghost Winery's Civil War Authors Day. A Q&A will follow.
From 1861 to 1865, hundreds of thousands of troops from both sides of the Civil War marched through, battled and camped in the woods and fields of Spotsylvania County, earning it the nickname 'Crossroads of the Civil War.' When not engaged with the enemy or drilling, a different kind of battle occupied soldiers: boredom, hunger, disease, homesickness, harsh winters and spirits both broken and swigged. This presentation will draw from published memoirs, diaries, letters and testimonials from those who were there to give a fascinating new look into the day-to-day experiences of camp life in the Confederate army. Topics will include: religious services, disease and sickness, crime and punishment, sweethearts, sons of secession, camp slaves, and last letters home.
*I will have copies of The Angel of Marye's Heights on DVD, as well as some of my books on hand for purchase. BTW: I am currently booking speaking engagements for 2012. Email me if you are interested. I can talk on a variety of topics including: Race and Remembrance at Fredericksburg's Churches, Gallant Boys of the 123rd: PA Volunteers at Fredericksburg, The Great Revival During the Civil War, Jackson's Journey: Stonewall's 1862 Shenandoah Valley Campaign, The Origins of Baseball During the Civil War, The Life of Mary Ball Washington, Historical Research and Writing Tips For All Genres, and more.