Say what?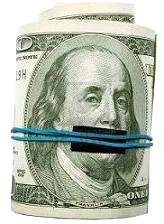 Continuing on yesterday's theme about the dangers of debating with historical quotes, another issue that has spread like wildfire across the Internet is the dissemination of faked or fabricated quotes. This deplorable practice is perpetrated in one of two ways: either the user extracts a section of a much larger statement in order to use it out of context, or they simply invent something that they believe 'sounds' like the intended author would have said.
I cannot believe how many misquotes exist on the Internet. Making matters worse, people don't take the time to validate their information and simply copy and paste these quotes again and again. Whether it's a case of ruthlessness or laziness, the results are the same. Here are some examples:
This fake quote from John Adams is used repeatedly on atheist's sites all over the web:
This would be the best of all possible worlds if there were no religion in it!!!
What Adams actually wrote (in context):
Twenty times in the course of my late reading have I been on the point of breaking out, "This would be the best of all possible worlds, if there were no religion in it!!!" But in this exclamation I would have been as fanatical as Bryant or Cleverly. Without religion this world would be something not fit to be mentioned in polite company, I mean hell. – John Adams, quoted from Charles Francis Adams, ed, Works of John Adams (1856), vol. X, p. 254
Here is a fabricated quote from Thomas Jefferson:
The Christian god can easily be pictured as virtually the same god as the many ancient gods of past civilizations. The Christian god is a three headed monster; cruel, vengeful and capricious. If one wishes to know more of this raging, three headed beast-like god, one only needs to look at the caliber of people who say they serve him. They are always of two classes: fools and hypocrites.
Positive Atheism Magazine did their homework before re-quoting this one and contacted the folks at the Thomas Jefferson Library in an attempt to find a source for this statement. Their reply:
The Jefferson Presidential Library has searched for the following alleged quotation and cannot find it within their collection of known and verified Jefferson writings. Therefore we think this quotation is probably a forgery and recommend its removal from all quotes collections.
Finally here is one of the most popular misquotes from Benjamin Franklin:
Lighthouses are more useful than churches.
The closest anyone has found to this statement is an excerpt from a letter that Franklin wrote to his wife on July 17, 1757. It was originally printed in a footnote on page 133 of Memoirs of the Life and Writings of Benjamin Franklin (1818). After describing a narrow escape from shipwreck he added:
The bell ringing for church, we went thither immediately, and with hearts full of gratitude, returned sincere thanks to God for the mercies we had received: were I a Roman Catholic, perhaps I should on this occasion vow to build a chapel to some saint, but as I am not, if I were to vow at all, it should be to build a light-house.
So the next time you are Googling the Internet in search of words of wisdom from the Founding Fathers, double check your sources and if they are not available, don't quote them. There are a lot of credible books out there that contain this information and I highly recommend using them in place of the web.