Live from TJ's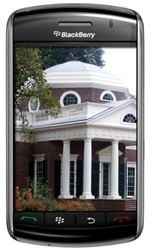 On Thursday I will be posting text, photos and videos from Thomas Jefferson's Monticello. This will be my first visit in two years and as I am looking at ways of utilizing the emerging mobile technology available via Blackberry, I can't think of a better place to experiment with mobile blogging.
My plans are to cover some of the exhibits in the new Thomas Jefferson Visitors Center and Smith Education Center, Mulberry Row, and of course the house and gardens. The turning of the leaves here in Virginia is just reaching its peak and the colors are breathtaking. I also plan to offer my thoughts on the new historical interpretations of the life and legacy of Jefferson via the new museum.
Stay tuned for a multi-media experience.