Update: The Historians Project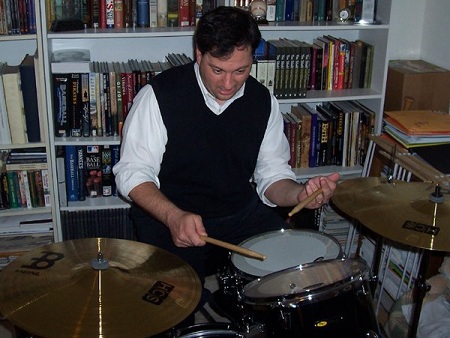 Some folks have emailed inquiring about the status of The Historians Project. For those of you who are unfamiliar with THP, here is a little background… The intent of The Historians Project is to bring together historians, who are also musicians, to raise awareness, and hopefully some money, for Civil War battlefield preservation. The end-game is to assemble a band made up of semi-professionals in order to perform a show that features history and music. All proceeds will go directly to the organizations that fight to save these hallowed grounds and the event will also provide them with an opportunity to address the public in order to spread awareness for their cause.
Although this is being done in fun and for charity, we also want serious participants who can play. I already have a very talented vocalist tentatively signed on (a university historian and recording artist), but need the roles of guitar, bass and possibly keys. Of course just like with a book, or a lecture, preparation means everything. No one is going to get back up in front of a crowd and petition for funds without being able to entertain. I have been practicing daily in order to get my chops back, but am nowhere near where I want to be. Our singer is about to release a new album with his own band and he won't be able to dedicate time to a side-project until the band is assembled.
So at this point, THP is merely a vision. The process of forming an ensemble, defining a rehearsal schedule, and producing a set takes time so I can't give you a specific timeline for all of this to come to fruition. I anticipate that this venture is still many months away from lifting off. I can say for sure is that it will ONLY happen if it's going to be good. There is nothing worse than watching a bunch of middle-aged adults fail miserably at playing rock star. This project is NOT about forming a bar band. It's about giving folks an opportunity to share their musical talents with others while raising money and awareness for something greater than themselves.
If you are interested in playing in The Historians, please send me an email along with an audio or video sample for audition purposes. If you know of anyone else who might be interested, please pass along this post. *Serious inquiries only.