It's here!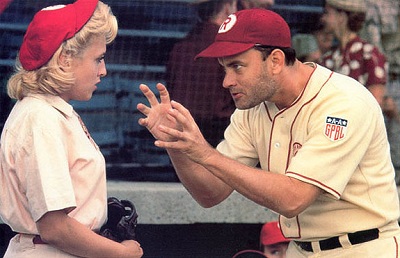 You Stink! proves there is crying in baseball.
It's been several years since I've had the opportunity to announce the arrival of a new book. Therefore it is with a great sense of pride (and gratitude) that I can finally say that You Stink! Major League Baseball's Terrible Teams and Pathetic Players is now available!
This particular title is extra-special to me for a few reasons. First, I got to co-write it with my friend Eric Wittenberg, an exceptional historian who I have always had the greatest respect for (see his announcement post here). Second, this book took a REALLY long time to come to fruition. In fact, it's been 38 years since Eric first dreamed up the concept and well over 4 years since we initially penned the first draft. Third, we got the coolest mascot in the history of the game to write our Foreword: Dave Raymond, the original Phillie Phanatic.
Although the finished product has exceeded all of our expectations, there was a time when we weren't sure if the book would ever see the light of day. Our original manuscript (6 chapters longer) was turned down by multiple publishers who all loved the idea, but also felt that sports books were too much of a gamble in today's fickle book market. Thankfully, The Kent State University Press folks believed in our vision and helped us to streamline the final draft. Looking back, I'm glad we took the long way around as we could not have asked for a better publisher.
This book, like all books, represents the work of many folks. Peer-reviewers, editors, proofreaders, designers and publicists all contribute to the final product and we were very blessed to have KSUP's all-star team working with us. We also had the assistance and support of some excellent organizations like Baseball-Almanac, the National Baseball Hall of Fame and the Associated Press, who patiently assisted us as we researched the statistics, photographs and illustrations that complement our narrative. (The final count is 350 pages w/ 54 photographs and 50 stats tables). Of course our families also deserve a thank you as this casual "side-project" ultimately became an obsession for Eric and me. In fact, I would say that we probably spent more time tweaking this manuscript than any other. My father deserves a special shout out as he proofread this monster...twice. Thanks dad!
Now that the finished book has reached the shelves, our work begins again. No doubt we'll be doing lots of press, speaking engagements, and signings on this one. Some special events and appearances are already in the works and don't be surprised if you see or hear us on some of your favorite sports talk shows. This book is special and I am very thankful to have been a part of it. Needless to say my blogging attentions will be primarily focused on this release in the near-term, so be sure to follow us over on the official You Stink! blog and Facebook page. I will likely be posting more frequently over there.
You can order the book from multiple places online including direct from
the publisher
, or at
Amazon
and
Barnes and Noble
. It will also be on the shelves in most traditional bookstores and we are hoping to get it in the gift shops of some baseball venues and museums. Stay tuned for more announcements and be sure to buy a copy! Thanks.