Upcoming film events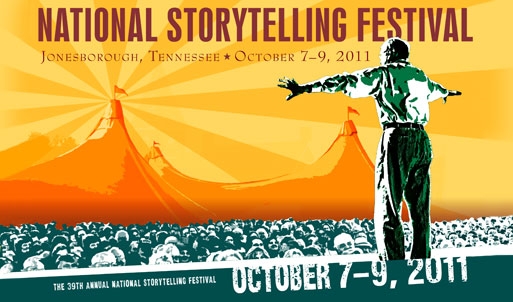 On Saturday, September 24th, "The Angel of Marye's Heights" documentary will be featured as part of the University of Mary Washington's Annual Family Weekend. A special screening will take place in the beautiful state-of-the-art Jepson Alumni Executive Center at 3 pm. Cast members John Cummings and Megan Hicks will be on hand to offer their insights and commentary. Flyers with DVD ordering information will be on hand. Tours of the Fredericksburg Battlefield and Brompton will also be available through the school. For more details and/or directions, visit http://www.umw.edu/familyweekend/.
Cast member Megan Hicks will be appearing at the National Storytelling Festival on Fri-Sun, October 7-9 in Jonesborough TN. This event is the biggest storytelling festival in the United States. Copies of "The Angel" on DVD will be available for purchase at the Festival Marketplace near Megan's other merchandise. The National Storytelling Festival is produced by the International Storytelling Center which is dedicated to inspiring and empowering people everywhere to capture and tell their stories, listen to the stories of others, and use storytelling to produce positive change. For more information on this event, visit http://www.storytellingcenter.net/. For more on Megan, visit www.meganhicks.com.
Right Stripe Media LLC is currently exploring the possibility of holding a December 2011 screening of "The Angel of Marye's Heights" in Fredericksburg, VA to commemorate the anniversary of the battle. Details will be made available if/as they are secured. Producer Michael Aubrecht will be selling copies of the DVD at several 2012 speaking engagements including the May meeting of the Richmond Civil War Roundtable and the annual Civil War Weekend at the Carnegie Library and Music Hall in Pittsburgh, PA. Additional dates will be listed as they are secured.
Posted by ny5/pinstripepress at 8:25 AM EDT
Updated: Wednesday, 7 September 2011 8:27 AM EDT
Permalink
|
Share This Post