Book signing this Saturday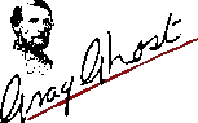 Just a reminder that I will be signing books this Saturday at the Gray Ghost Vineyard's Civil War Author's Day. Doors open at 11:00 and I will be doing a 20-min talk on "The Life of the Common Confederate Soldier" including a reading of letters detailing the everyday trials and tribulations of camp life at 3:00.
For details on all of the authors in attendance and directions to the winery, visit http://www.grayghostvineyards.com/. I look forward to enjoying an afternoon with some great historians and Virginia wines.