Takin' care of business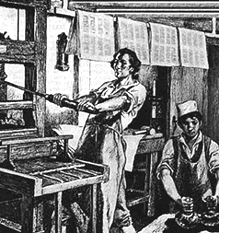 This week I spent the better part of my free time writing speeches for several upcoming events. The first was a 20-minute talk that will be presented during Civil War Authors Day at Gray Ghost Vineyards (November 13) and deals with the trials and tribulations of camp life in the Confederate Army. This will include the reading of 8 unique letters that are included in my last book "The Civil War in Spotsylvania: Confederate Campfires at the Crossroads."
Another was a 10-minute intro for the screening of "The Angel of Marye's Heights" at the Carnegie Library Music Hall in Pittsburgh (November 27) and mentions the 123rd PA Volunteers from Allegheny County and their experiences at the Battle of Fredericksburg. I will deliver a 30-min. version of this piece next April during their annual Civil War Weekend.
In between these two events I have back-to-back screenings at Spotsylvania Presbyterian Church on (November 20 and 21). Luckily there are no formal speeches necessary as I'll testify at those as a Christian and share how I have been blessed by this project. We hope to use this showing as a charity drive to benefit the local food bank with the sentiment that "Kirkland gave water to the thirsty. We will give food to the hungry." This week Clint Ross and I received an open an invitation in 2011 to participate in a panel discussion and host a screening of AMH at Germanna College. We are anxiously anticipating the next review of our film courtesy of one of the most respected CW bloggers on the Internet today, Mike Noirot from This Mighty Scourge.
Finally, I am looking forward to returning to my newly beloved genre with a feature-length post on the infamous duel between Aaron Burr and Alexander Hamilton. With the heated November elections coming up, it seems timely to discuss politicians killing one another. Stay tuned for updates on all of the above and more.