Sharing Spotsylvania
UPDATE 6/8: Today I had the privilege of assisting with a tour for Congressman Rob Wittman on behalf of the National Civil War Life Foundation. Our host group consisted of Terry Thomann, Director of the Civil War Life Soldier's Museum; Col. Horace McCaskill, Chairman of the National Civil War Life Foundation (w/ me as Vice Chair); Bill Vakos III, President of W.J. Vakos Management Company; Jerry Logan of the Spotsylvania County Board of Supervisors; Rachel DeLooze, the Tourism Coordinator for Spotsylvania County; and two members of Congressman Wittman's staff.
After a special tour of the current museum location and collection, a brief presentation was given on the NCWLF's vision to construct an all-inclusive Civil War Museum that intentionally caters to no niches. We then drove out to the site location at the Courthouse Village development near the Spotsy Court House. The congressman was impressed with a coalition of preservationists and developers coming together to create a mutually beneficial community plan. He also applauded our museum's dedication to showcasing personal stories that visitors can actually relate to instead of the same-old historical exhibits and interpretations.
All in all I believe it was a very successful day and we look forward to the Congressman Wittman's assistance with obtaining the necessary grant proposals. (Due to press release issues I am only able to post photos that I took on my blog. I'm not in them.)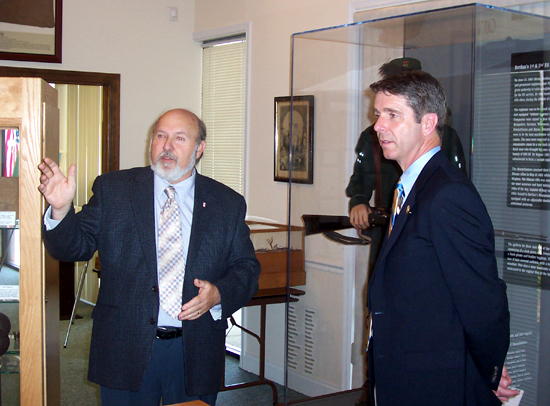 Terry Thomann gives Congressman Wittman a tour of the current museum.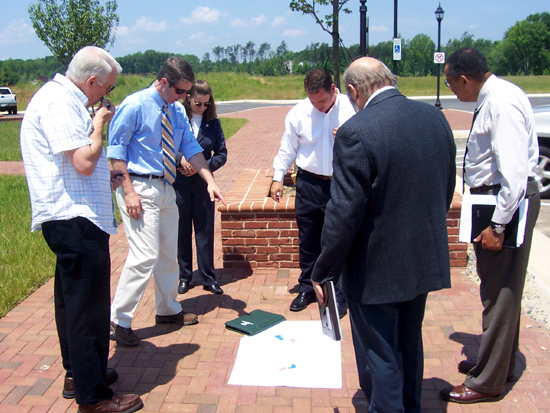 Bill Vakos III outlines the Courthouse Village plan on site.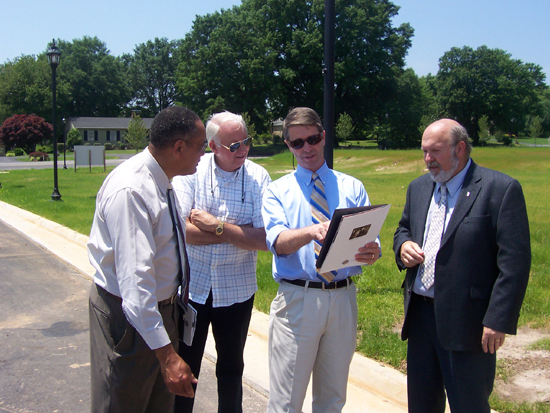 The NCWLF presents Congressman Wittman with
a wet-plate photograph taken at Massaponax Church.