Next Film Project: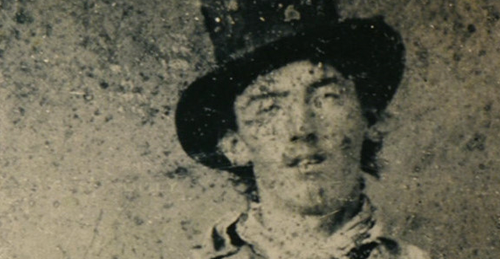 PRESS RELEASE: Right Stripe Media LLC has recently purchased the rights to produce a documentary based on the Sunstone Press book "Blackwater Draw, Three Lives, Billy the Kid and the Murders that Started the Lincoln County War" by David S. Turk. Consulting in front of and behind the camera are noted law-enforcement historians David Turk and Steve Sederwall. In addition to being the author of "Blackwater Draw," Turk is also the Historian for the U.S. Marshals Service and is no stranger to historical "cold cases." Sederwall has been pursuing Billy the Kid cases for over a decade. As a law enforcement officer, he began his career as a Garland, Texas Police Officer and later served for the Los Angeles Police Department before his retirement as a Federal Criminal Investigator. Best known for their critically-acclaimed Civil War film "The Angel of Marye's Heights," Right Stripe Media's focus is to bring unique stories to life in a manner that resonates with the audience. Historical themes and stories that examine the nature of man are of particular interest. Production is slated to begin in 2012 with multiple location shoots in New Mexico. For inquiries or additional information, contact Clint Ross and Michael Aubrecht at Right Stripe Media LLC at 703-760-6324, or email
info@theangelmovie.com
. For a look at RSM's debut film, or to purchase the DVD "The Angel of Marye's Heights," visit
www.theangelmovie.com
.