Presentation posted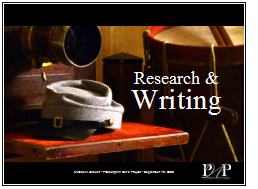 I just uploaded the transcript from my lecture on research and writing that I delivered to the Pittsburgh Writer's Project. READ HERE
This weekend I also had the privilege of getting a sneak peek at Clint Ross' upcoming film on Richard Kirkland. (As co-producer, I get to do that.) There is still the end section on memory, as well as some animated maps and post-production/SFX work to be done, but it is looking spectacular and I am very pleased.
All of the commentator segments came out great and Clint has done an incredible job of assembling the pieces to tell the story of the "Angel of Marye's Heights." This includes appearances by award-winning storywriter Megan Hicks, National Park Service Ranger Donald Phanz, local CW historian John Cummings, as well as Camden S.C. historian and author of "The Long Role" Joseph Matheson. Clint has also intermixed some great period photos, music and dramatic recreations that will grab the audience's attention.
He plans to complete the 30-minute film in time for a December 12 opening here in Fredericksburg. We will be holding an event at the National Civil War Life Museum in Massaponax to raise money for the foundation and the movie will be both on permanent exhibit and shopped around to TV networks. Stay tuned for updates on this project.