I'm sorry but I have to comment on this…
Let me preface my post by saying that I agree 100% that Michael Jackson was extraordinarily talented and his untimely death is a real tragedy. I grew up in the MTV age when his videos ruled the world and I even own a copy of Thriller. That said, the excessive coverage of his passing is becoming disturbing. Below is a screen capture I took of the front page of CNN.com at 3:35 pm on Tuesday. EVERY-SINGLE headline and link is about Michael Jackson. What does this say about America's attention and priorities? When we look back at 'our time's' history will stories like this trump real-world affairs? Is this the only news the media deems important. This is CNN, not VH1...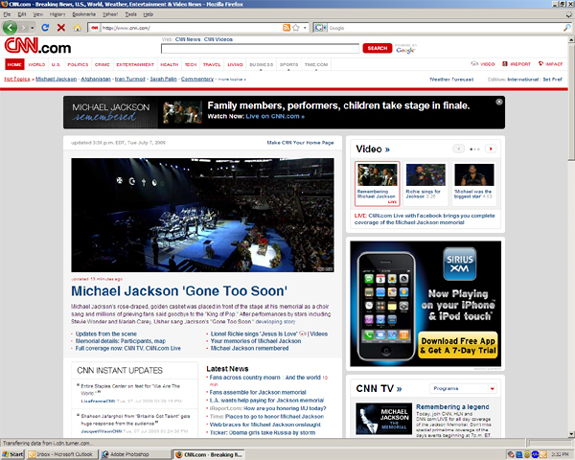 And just to prove my point... here is another screen capture taken exactly 1-hour later. Apparently no other significant news has taken place in the world. Really?