Spread the word...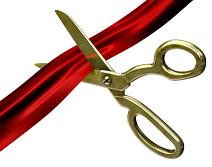 Today it gives me great pleasure to announce that All-Access Battlefield Tours (LLC) is officially open for business!
AABT is a new private tour service designed especially for wheelchair travelers who wish to fully explore and experience the hallowed grounds of Fredericksburg and Spotsylvania, VA. AABT's all‐accessible individual or group tours take visitors, their families and friends directly to historical hotspots while moving at their own pace. In order to provide a safe and comfortable expedition, visitors have the option of being transferred to customized travel wheelchairs that feature special wheels and canopies. These rugged outdoor chairs, combined with portable ramps, enable visitors to traverse fields, trails and roads that are otherwise inaccessible. Each experience includes complete accessibility assistance and the highest quality tours, featuring a unique staff of experts made up of local historians, authors and preservationists.
We are scheduling tours to begin on the first weekend of October. To view our press release, brochure, blog and contact information, visit our website at www.pinstripepress.net/AABT.html. Each wheelchair traveler will receive a special package containing battlefield maps, information on NPS tour site accessibility, travel wheelchair literature, discounts on our guide's books, DVDs and more.
I am very thankful for all of the media coverage that AABT has already received. Tomorrow I am doing an interview with Clint Schemmer at The Free Lance-Star. On Saturday I will be shooting some video on the battlefield at the Slaughter Pen Farm to promote our service online. Both items will be posted here upon completion. Until then, here are links to some of the other promotions that AABT has received in recent weeks. Thanks to all of these folks for helping to make my dream a reality.
Also look for us in upcoming issues of
Special Living
and
Palaestra Magazine.