Was GW PC?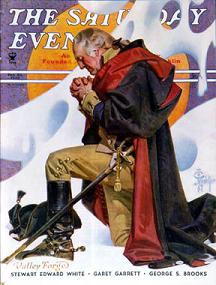 The recent post on debating America as a Christian nation prompted some interesting discussion over on my Facebook page. My conclusion was that our country was indeed founded on Christian-Judeo principals, but it was not a Christian Nation. Some of my peers approved of my findings while others vehemently disagreed. Both Facebook friends and fellow historians alike offered up their own interpretations on the topic and one friend specifically asked what I thought about George Washington's Thanksgiving Proclamation in relation to the debate. To be honest, I never thought about this correlation before. Of course it's purely speculation, but here is my personal 'take' on Washington's Thanksgiving prayer in relation to disputing America as a Christian nation. First, let's look at the proclamation as it was written by our first president in October of 1789:
By the President of the United States of America, a Proclamation.
Whereas it is the duty of all Nations to acknowledge the providence of Almighty God, to obey his will, to be grateful for his benefits, and humbly to implore his protection and favor-- and whereas both Houses of Congress have by their joint Committee requested me to recommend to the People of the United States a day of public thanksgiving and prayer to be observed by acknowledging with grateful hearts the many signal favors of Almighty God especially by affording them an opportunity peaceably to establish a form of government for their safety and happiness.
Now therefore I do recommend and assign Thursday the 26th day of November next to be devoted by the People of these States to the service of that great and glorious Being, who is the beneficent Author of all the good that was, that is, or that will be-- That we may then all unite in rendering unto him our sincere and humble thanks--for his kind care and protection of the People of this Country previous to their becoming a Nation--for the signal and manifold mercies, and the favorable interpositions of his Providence which we experienced in the course and conclusion of the late war--for the great degree of tranquility, union, and plenty, which we have since enjoyed--for the peaceable and rational manner, in which we have been enabled to establish constitutions of government for our safety and happiness, and particularly the national One now lately instituted--for the civil and religious liberty with which we are blessed; and the means we have of acquiring and diffusing useful knowledge; and in general for all the great and various favors which he hath been pleased to confer upon us.
and also that we may then unite in most humbly offering our prayers and supplications to the great Lord and Ruler of Nations and beseech him to pardon our national and other transgressions-- to enable us all, whether in public or private stations, to perform our several and relative duties properly and punctually--to render our national government a blessing to all the people, by constantly being a Government of wise, just, and constitutional laws, discreetly and faithfully executed and obeyed--to protect and guide all Sovereigns and Nations (especially such as have shewn kindness unto us) and to bless them with good government, peace, and concord--To promote the knowledge and practice of true religion and virtue, and the encrease of science among them and us--and generally to grant unto all Mankind such a degree of temporal prosperity as he alone knows to be best.
Given under my hand at the City of New York the third day of October in the year of our Lord 1789. Go: Washington
At first glance, there is no doubt a heavy religious influence to the verbiage used. This is quite common in decrees from this period. We know for a fact that George Washington was a Christian, so it makes sense that his faith would influence his language in a proclamation this personal. In fact, it is the essence of the holiday as Thanksgiving is an act of offering gratitude to one's divinity for their blessings.
You may also notice that there is no mention of a Christian God, or more specifically, Jesus Christ. Much like the Declaration of Independence all references to a deity are generic. One can only speculate that this was an intentional move so as not to alienate any non-Christian citizens. It speaks to my previously stated conclusion that the Founding Fathers understood the distinction between living in a nation of Christians and legislating a nation of Christianity. Now let's take this comparison one step further. In 1891, a book believed to be George Washington's prayer journal was discovered. One of the prayers quoted from it follows:
Almighty God, and most merciful father, who didst command the children of Israel to offer a daily sacrifice to thee, that thereby they might glorify and praise thee for thy protection both night and day, receive, O Lord, my morning sacrifice which I now offer up to thee; I yield thee humble and hearty thanks that thou has preserved me from the danger of the night past, and brought me to the light of the day, and the comforts thereof, a day which is consecrated ot thine own service and for thine own honor. Let my heart, therefore, Gracious God, be so affected with the glory and majesty of it, that I may not do mine own works, but wait on thee, and discharge those weighty duties thou requirest of me, and since thou art a God of pure eyes, and wilt be sanctified in all who draw near unto thee, who doest not regard the sacrifice of fools, nor hear sinners who tread in thy courts, pardon, I beseech thee, my sins, remove them from thy presence, as far as the east is from the west, and accept of me for the merits of thy son Jesus Christ, that when I come into thy temple, and compass thine altar, my prayers may come before thee as incense; and as thou wouldst hear me calling upon thee in my prayers, so give me grace to hear thee calling on me in thy word, that it may be wisdom, righteousness, reconciliation and peace to the saving of the soul in the day of the Lord Jesus. Grant that I may hear it with reverence, receive it with meekness, mingle it with faith, and that it may accomplish in me, Gracious God, the good work for which thou has sent it. Bless my family, kindred, friends and country, be our God & guide this day and for ever for his sake, who ay down in the Grave and arose again for us, Jesus Christ our Lord, Amen.
If this is an authentic Washington prayer it is very telling. You will notice that he specifically refers to "Jesus Christ" multiple times throughout. This reference appears in other prayerful petitions attributed to him. IF America was in fact founded to operate under the premise of a Christian nation would not Washington's presidential decrees mimic his own Christian beliefs? Why does he repeatedly petition our Lord and Savior Jesus Christ in his own prayers, yet refrain from mentioning him in his presidential proclamations? I believe this to be an intentional choice and a case of something that many conservatives would refer to today as "political correctness."
Does that mean that the Father of our country could have been motivated by political influence to maintain a religious neutrality? Was George Washington...politically correct? Perhaps. There is a definite difference between his private prayers and public proclamations. We do know that Washington carefully crafted his persona as both a military man and politician. What people thought of him mattered. I assume that the leader of a Christian nation would publicly echo its beliefs.
So why didn't President Washington address his constituents as followers of Jesus Christ? I believe that he wanted to acknowledge all American citizens regardless of their beliefs. I will add that even if a majority of them were Christians, they were NOT citizens of a Christian nation. In retrospect, this proclamation may be one of the earliest attempts at promoting religious tolerance and unity among faiths. Isn't that what our country is all about?
Although Washington's Thanksgiving decree is considered to be the first "official" presidential proclamation, it is not entirely unique in the annals of American history. Both John Adams and James Madison also issued similar declarations during their tenure in office. Today, we are very fortunate to have this document in our possession as it was lost for over 130 years. The original was scribed in long hand by William Jackson, secretary to the President, and then signed by George Washington. Shortly thereafter it was lost. It is believed that the document was accidentally shuffled in with some private papers when the United States capitol was transferred from New York to Washington DC. As a result, the manuscript was not placed in the National Archives until 1921 when the assistant chief of the manuscripts division of the Library of Congress, a man named Dr. J. C. Fitzpatrick, discovered it at an art gallery auction in New York. He purchased the document for $300.00 for the Library of Congress where it now resides as part of the George Washington's Papers collection.