For those of you not on our email list...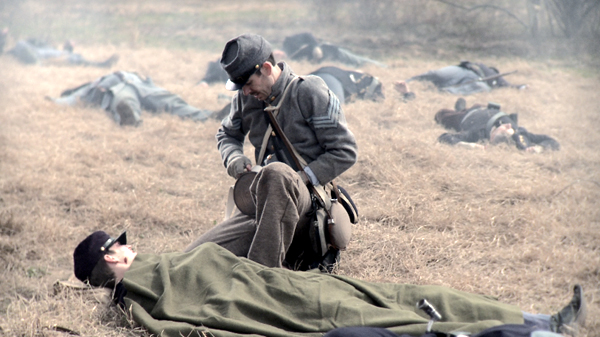 OWN YOUR COPY OF "THE ANGEL OF MARYE'S HEIGHTS" ON DVD
It is with great pleasure that Right Stripe Media can announce the official release date of "The Angel of Marye's Heights" DVD as January 2011. This commemorates the beginning of the Sesquicentennial (150th Anniversary) of the American Civil War. This DVD will be available online in the coming weeks.
We invite you to share this announcement with your friends and view our dramatic short titled "The Mercy Scene." This touching re-enactment depicts Richard Kirkland's act of courage and compassion as we envision it on that fateful December day in 1862. Watch Video Here: http://www.vimeo.com/18233614
This is just one of the DVD's bonus features. In addition to the newly enhanced half-hour documentary, you'll get 6 additional videos including interviews and behind the scenes segments. Thank you for your support. We are pleased to make this remarkable story available to you. For more, visit the film's website at www.theangelmovie.com.
Be sure to register at our CONTACT page to receive future email announcements.
Clint Ross and Michael Aubrecht
Right Stripe Media LLC
www.pinstripepress.net/RSM.html