Month, or no month, it shouldn't matter.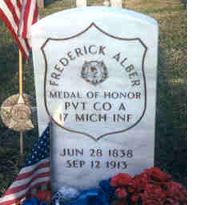 I had planned to avoid this subject like the plague but an event today changed that... Things have been going surprisingly well after I announced that I was leaving the Civil War era behind and focusing all of my studies on the colonial period. Since shifting subjects I believe I've grown immensely as a historian. I feel a renewed sense of vigor for the first time in years and I hope to make a big announcement on my next book project very soon.
That said, it is completely unrealistic for me to believe that the Civil War will ever be completely removed from my life. I remain vice-chair of the National Civil War Life Foundation, copywriter for artist Mort Kunstler, and co-producer of the upcoming documentary on "The Angel of Marye's Heights." I'm also giving a keynote address in Lexington this summer on Jackson's 1862 Campaign, and will be signing books at events like the Gathering of Eagles and Gray Ghost Winery's Authors Day.
It seems that no matter how much I immerse myself in this new genre, I will always have one foot planted in the 1860's. Yesterday I personalized a copy of The Southern Cross for Mr. Chuck Rowe, the great-great grandson of Nathan Bedford Forrest and today at church I was handed a folder of primary source material and personal documents from a senior couple who are the descendents of Frederick Alber, an infantryman in Company A of the 17th Michigan. Alber was awarded the Congressional Medal of Honor for saving a lieutenant on May 12, 1864 during the Battle of Spotsylvania. The couple asked if I would consider writing the story of their great-great grandfather for publication in The Free Lance-Star. They added that they had been turned down for publication years before because he was a Yankee.
Of course I agreed.
In light of all of the arguing that is going on over Confederate History Month, I think it would be quite fitting that an author of five books on the Confederacy would pen a tribute to a Union soldier who has apparently received due-credit in Michigan, but not here in Virginia. So, for the short-time being, I will be taking off the tri-corner hat, dusting off my kepi, and trying to get Frederick Alber some overdue recognition here in Fredericksburg. It is an honor to be asked to do so.
That is what preserving our collective history is all about. Instead of arguing over whose month is whose, we should learn to work together to see that no one's history is forgotten, regardless if there is a month named after it or not. In other words EVERY month should be Confederate History Month, and Union History Month, and African American History Month, etc. We shouldn't need a formal declaration by any government official to care about it.
Now back to our regularly scheduled century...