Bert Belongs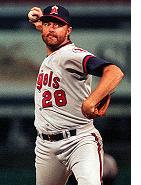 Last week members of the Baseball Writers Association of America cast their votes for the Hall of Fame's Class of 2010. Not surprising, the majority of candidates were not able to acquire the necessary votes, no doubt leaving themselves and their fans disappointed. Perhaps both parties can take solace in knowing that of all the hall of fames, baseball's version is undoubtedly the most difficult to get into.
Statistically speaking, less than 1% of all professional ball players (ever) have gained entry to the Hall of Fame with the odds being an overwhelming 70-to-1 against the candidate. Entering in the first year of eligibility is even tougher as only one out of every seven major leaguers enter on their first try. This is why a plaque at Cooperstown is so coveted and why the BBWAA's voting results are so hotly debated.
This year the only candidate on the ballot to achieve the required 75% was eight-time All-Star outfielder Andre Dawson, who had fallen just 44 votes shy in last year's election. Other nominees who missed the cut included Roberto Alomar, Jack Morris, Barry Larkin, Lee Smith, Edgar Martinez and the highly controversial Mark McGwire, whose record-breaking legacy has been tragically tainted in recent years.
Following the announcement most experts agreed that "The Hawk" (Dawson) deserved to be rewarded - yet at the same time; many were surprised that Bert Blyleven continued to fall short. Despite tallying 400 votes, (74.2 percent) up from 338 last year, Blyleven was once again marginally passed over for the 13th time. He now has only two more chances for induction before being removed from the ballot altogether.
This former baseball-writer is among those who are vehemently outraged with the HOF's continued exclusion of the greatest curveball in the history of the game. Thirteen years is a preposterous amount of time for a player of Blyleven's caliber to be left hanging and some fans have accused the BBWAA of holding a personal grudge against the Dutchman due to his work as a commentator. As each election year passes, this conspiracy theory gains momentum and some believe that Blyleven has a better chance of entering the Hall of Fame's broadcaster's wing.
As a contributor for Baseball-Almanac from 2000-2006, I had the great privilege of authoring a majority of BA's historical sections. During that time I was tasked with researching a myriad of baseball milestones. This often required me to communicate with members of the HOF archives and although I myself was never able to obtain voting privileges, I had working relationships with several that did. Each and every one of them took their responsibility as voters very seriously and I always felt that most players were given a fair shake. That feeling has now left me.
At the risk of sounding cliché I can honestly say that there is only a handful of athletes that I feel blessed to have witnessed up-close and in-person. First is Mario Lemieux. Next is Terry Bradshaw. And third is Bert Blyleven. Looking back I can distinctly recall watching Bert on the mound at Three Rivers Stadium, sitting down batter after batter, wearing that ridiculous canary yellow uniform and cuban-style cap.
More specifically...I remember Bert Blyleven's right arm, which contributed to two World Series Championships (1979, 1987), two All-Star selections (1973, 1985), and an American League Comeback-Player of the Year title.
Blyleven currently ranks 5th all-time in strikeouts (3,701), 9th all-time in shutouts (60), and 27th all-time in wins (287). According to the web site BertBelongs.com, his other 22-year Major League career highlights include 4,970 innings pitched (13th all-time), 685 career starts (9th all-time), 242 complete games, 15: 1-0 wins (3rd all-time), and 20 wins in 1973. He is also one of only three pitchers to win a Major League game before his 20th birthday and after his 40th birthday.
Most impressive is that Blyleven, with the exception of a couple Cinderella seasons, put up those numbers while starting for mostly mediocre teams. His resume includes the Minnesota Twins (1970–1976), Texas Rangers (1976–1977), Pittsburgh Pirates (1978–1980), Cleveland Indians (1981–1985), Minnesota Twins (1985–1988), and California Angels (1989–1992).
No matter what team may have held him back from the postseason, Bert was first and foremost a great pitcher. It seems that regardless of what clubhouse he called home, his command of the "deuce" was second to none. The deuce was of course the infamous curveball and pitchers today study Blyleven's delivery with a sense of awe. It is this pitch alone that puts him above and beyond his peers.
Even those with just a casual knowledge of baseball will agree that the curve is among the most difficult, dangerous, and damaging pitches for both the pitcher and hitter. There is a reason why little leaguers are not allowed to use them, college coaches ration them, and very few professionals master them.
Contrary to a fastball which has back spin, the curveball features a diagonal rotation that creates a wake behind the ball, making the pitch drop on its way to the plate. The curveball is primarily used to disrupt the opponent's timing and Blyleven used this toss to embarrass his opponent again and again.
Such a master of the craft, Bert served as the pitching coach for the Dutch during the 2009 World Baseball Classic. That ballclub exceeded expectations, beating the highly favored team from the Dominican Republic twice to advance to the second round before falling. It is said that the Dutch did so largely because of strong pitching performances by unlikely players who credited Blyleven's tutelage for their success.
The real agony in all of this is that Bert Blyleven missed admission to the 2010 Class by only 0.8%. That means he is the only retired member of the 3,000 strikeout club not in the Hall of Fame...because 5 lousy votes kept him out!
Even more frustrating is the fact that some BBWAA members have openly admitted in recent days that they did not vote at all. I cannot imagine not using that right and shame on anyone who is fortunate enough to have that level of influence and waste it. Perhaps justice will prevail next year as an ever-growing and impatient nation of Bert Blyleven fans await the 2011 vote with baited breath.
To those in the BBWAA who may be listening out there I say do the right thing. Reward a man who made this game better for the years that he played it - and who did so with an amazing curveball that was greater than any other pitcher's at the time (maybe all-time). Isn't that what being a Hall of Famer is all about?