Marching on to new things...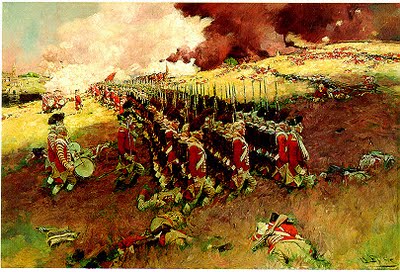 I am done with the Civil War. What? Yep...
I just received word today that the editors at Patriots of the American Revolution are very pleased with the essay and photographs that I delivered this weekend. Mine will be the lead feature story in the upcoming January/February issue of PAR. I for one can't wait to see it and I do believe that it's the best magazine piece I've written to date. The subject of race and remembrance at Thomas Jefferson's Monticello was a challenging topic and it has firmly cemented my interest in moving my studies into the colonial period, more specifically the lives and legacies of our Founding Fathers. Once again, the Civil War will remain a recurring subject, but all future projects are going to step back to an earlier time.
I have far more interest in exploring the years leading up to the Revolution than writing any more books on the War Between the States. I have published five Civil War titles to date and the last two releases have been both praised and accepted by the ACW community. My latest goal was to gain the endorsement of the NPS Eastern National bookstores and I accomplished that with Houses of the Holy and Campfires at the Crossroads. These titles have been legitimized by respected individuals whose approval had escaped me with my first three books.
It goes without saying that the local National Park Service does an incredible job in regards to preserving and presenting our local Civil War history, but they have admittedly shied away from the colonial period in lieu of private organizations cornering that market. With exceptionally historic places like Ferry Farm and Kenmore Plantation, there are plenty of early-American gems to be elaborated on. Someday I would love to write a book specifically on Thomas Jefferson's experiences here in Fredericksburg when he drafted the Virginia Statute of Religious Freedom although I am not sure enough reference material exists to justify a narrative of that length.
Regardless, I am formally announcing my intentions to explore other historical periods as both a writer and a historian. From here on in (with the exception of ongoing commitments to the NCWLF, Mr. Kunstler, the 2010 CWH Muster, and the Richard Kirkland documentary) I am no longer a "Civil War historian." In fact, I would like to consider myself a "newly-inspired student of the colonial period" where I hope to learn as much, if not more, than my previous discipline. In other words, an enthusiastic amateur. It would be far too easy for me to stay in my comfort zone, but I need to evolve. I just took an incredibly challenging job with the USMS that has me up at 5am and out till 7pm, with a combined three-hour train ride, in a suit and tie. I could have continued to coast well into my 10th year at my old job, but cruise-control can stifle one's ability to grow.
I NEED TO GROW, so I am essentially starting over in both my vocation and pastime. I hope you'll all come along for the ride. My enthusiasm needs a kick in the pants and frankly, I am tired of reacting to other bloggers and rehashing the same old debates. You will see far less Civil War related posts here in the future and more pieces that reflect my new interests in the colonial period. Over the course of this year, I have read far more books in this era and I feel like I'm on the precipice of a whole new career where I have an abundance of history to learn - and even more to share.
Once I complete my CW commitments, I'm done. And from here on in, it's all about the Benjamins..."Franklins" that is.