Reader Readiness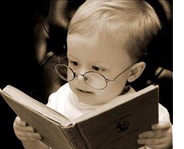 This week The History Press began the marketing process for my new book "The Civil War in Spotsylvania County: Confederate Campfires at the Crossroads." The anticipated release date is October.
One of THP's designers developed a beautiful full-page ad that will be running in the Spotsylvania County 1859-era Fair program (PDF below), while I completed an extensive Marketing Questionnaire that focuses on local and national bookstores, media contacts and speaking venues.
In addition, I will also be developing a splash page online and hope to host another book release party at the museum. We used this same process with my first THP book "Historical Churches of Fredericksburg: Houses of the Holy" and it really helped to boost our initial sales.
I have been speaking to various groups on the topic of writing lately. I make it a point to remind my audience that promotion is essential and achieving success as an author in today's market is more like 40% writing and 60% marketing. That said, of course your product still has to be good, but the idea of getting it out there in front of as many potential readers as possible is crucial.
In order to reach the fast-paced consumer of today, authors must take advantage of Internet technology and social networking. This includes utilizing websites, blogs, Facebook pages, MySpace accounts, and of course Twitter. As history writers we may spend our days basking in the 18th and 19th centuries, but if we want to spread our message to the masses, we need to exercise the tools of the 21st. It has never been so easy to reach across the country, even the world and grab customers.
This is in addition to the "old-school" promo items like postcards, bookmarks, and flyers. I use them all and have found a nice balance between real "take-away" pieces and the virtual ones. Book signings, speaking engagements, and in my case tours, are also key to establishing a base. If you are able to do these well, word of mouth will pay off in future engagements. I can't tell you how many gigs I've been offered from friends of people who attended past talks.
The publisher and author aren't the only ones capable of spreading the word. Fellow writers are a great source as they can cross-promote each other. I contribute to the cause through my book reviews in The Free Lance-Star and I try to fit in plugs for my fellow wordsmiths in episodes of "The Naked Historian" when it's appropriate. They in turn have helped me get noticed and as a result, both of our target demographics exceed our own boundaries. They reach people I don't - and vice-versa.
The bottom line is that I never published books expecting to get rich. All of my fellow writers who share the same royalty-cycle likely feel the same and with the economy in the state it is, books are becoming more of a luxury. That said, sales are still very important to me, not only as an extra source of income, but also as a validation of my efforts. It takes a tremendous amount of time to research and write a historical book and the sacrifices my family has made in order for me to complete them demands that I make it justified. Seek out your readers and make them want to read your book.
If you promote it properly, they will come.